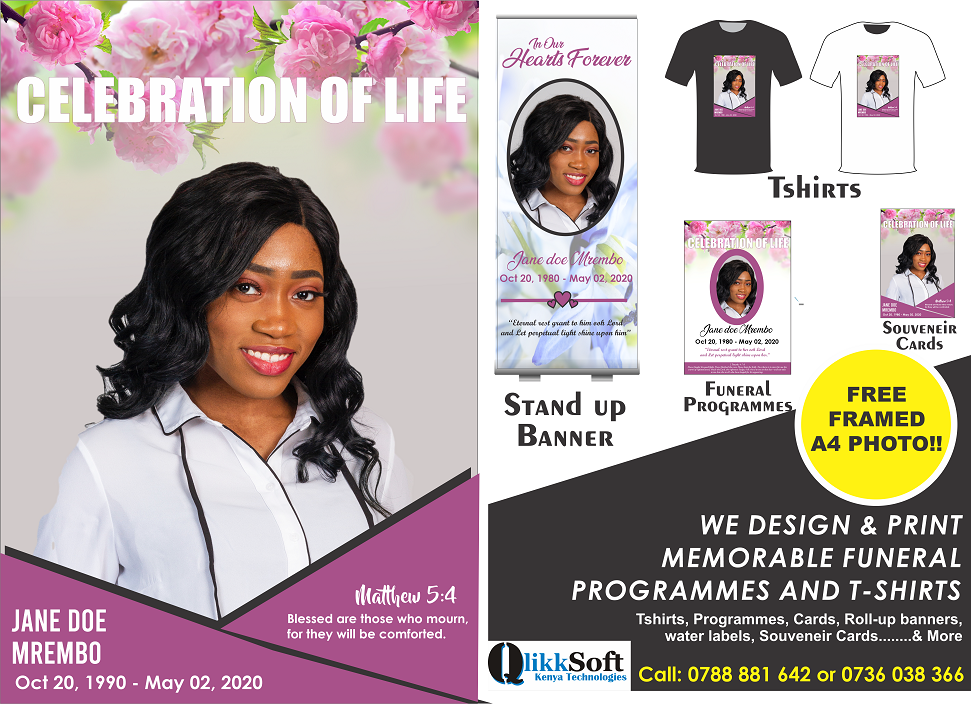 We know how difficult such times are after losing a loved one and we are here to offer you quality, smooth services in the publication of funeral programmes. We understand that you not only need the comfort and more acts of love and support but also understanding in your further needs when it comes to funeral arrangements.
Qlikksoft offers printing for programmes for funerals, roll ups, tshirts, Photo frames and souvenir cards that are of good quality and ones that serve as a memento in order to remember the life of the dearly departed. We are here to give you and your loved ones a professional service that is reliable and lets you eulogise your departed loved one in the way that is best.
Print with us your funeral programmes and tshirts and we'll give you free A4 framed photo of your loved one.